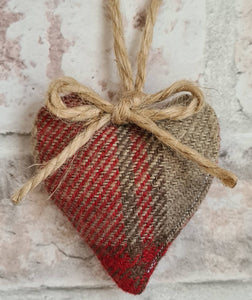 We are very excited to release our Christmas Collection and these miniature hearts are the perfect addition.  Buy singularly for £4 each or 3 for £10.
Hand drawn, hand cut and sewn by our lovely team.  Each one is cut from our red tartan wool touch fabric.
Filled with premium hollow fibre and tied with a jute string bow.