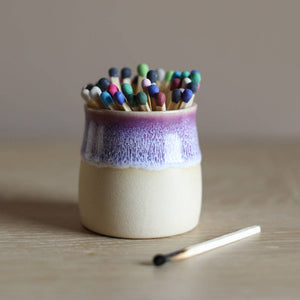 We all know that lighting a candle can be an act of self care, so why not make the whole experience a joy from the first flick of the match? Using one of Glosters ceramic match pots with the gorgeous drippy glaze design adds another layer of pleasure to the simplest of tasks, simply use the striker pad on the bottom of the match pot for a blaze of flame. 
Size: Approx 5.5cm height x 4.5cm width  
(Matches not included). Click HERE for matches.