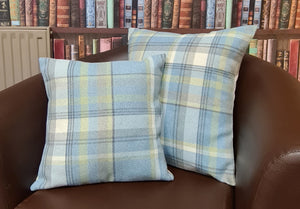 We are very excited to be able to offer our Signature Collection Cushions in a choice of 5 different colour tartans in a range of sizes, with no wording.
The following sizes are approximate:
Small Square - 15" x 15"
Rectangle - 12" x 20"
Large Square - 18" x 18"
Each cushion comes complete with premium hollow fibre cushion pads.  Envelope fold back in plain cream linen look fabric.