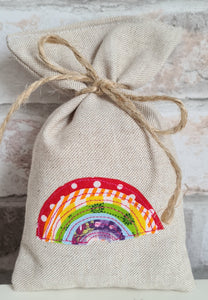 You Asked... We Listened...
Decorative lavender bag featuring a colourful rainbow, which has been hand drawn and hand cut before being free motion embroidered.
One Supplied and some fabrics will differ slightly to those shown as demand allows. They'll all be pretty and beautifully made. Filled with award winning lavender.
Approx 18cm x 10.5cm in size.