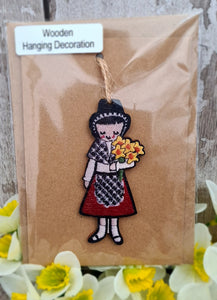 Beautiful handmade wooden hanging decoration from Hearts and Creations.
The design is printed onto the front of each decoration, which is taken from an original embroidered design.  This is then mounted onto a brown Kraft card, which comes complete with a matching envelope.  
Perfect greetings card and gift all in one.